Each month, the Neobael Book Club recommends 6 of the best books for children aged 6-11. As well as a short review of each book, we recommend our "Book of the Month" and invite an author to virtually visit us @Neobael HQ! As well as sharing their journey and tips and tricks through a QnA, we record a read along so you can immerse yourself in their story! Our reviews are always a community effort so please email info@neobael.com if you would like to recommend a book!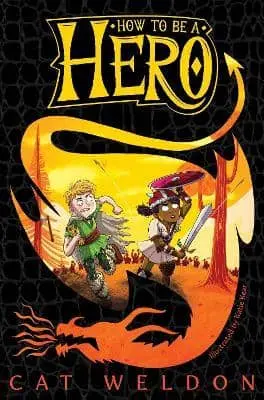 ISBN: 978-1529045031
How to be a Hero
The following review is from Elaine who is aged the COO at Neobael and lives in Belgium:
How to be a Hero has everything I want from a children's book. The main characters, Whetstone and Lotta, have rich personalities, there is fantastic imagery throughout and there are funny twists and turns as the adventure unfolds. It's also beautifully illustrated and easy to read, without holding back on some more challenging vocabulary. As a self-confessed history-phobe, I was blown away by how interested I became in the Norse mythology this story is centred around. I was impressed by the clearly well- researched details, that were balanced with a genuinely hilarious story line. The best thing about this book are Whetstone and Lotta themselves, they provide funny dialogue and I was instantly interested in their lives- past, present and future! I strongly recommend this book to any chid, its brilliant!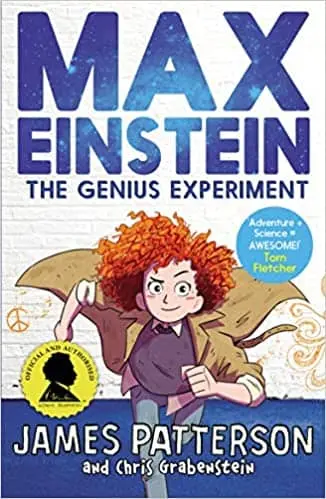 ISBN: 978-1784759827
Max Einstien
The following review is from Arricah who is aged 11 a coach at Neobael and lives in Singapore:
Max Einstein is the main character of the book, and it is a fun-filled action-packed book. For all those who love dangerous situations, read this book! Max Einstein is a girl who is very smart and goes to teach at a college at the age of 12. She is extremely talented, though lives in extreme poverty. One day, she has the chance to live with other kids almost as smart as her and takes a test to prove it. Afterwards, there are dangerous missions that await her! My favourite part of the book was the climax.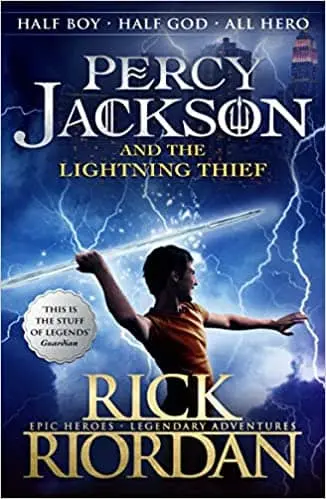 ISBN: 978-0141346809
Percy Jackson and the Lightning Thief
The following review is from Parin who is aged 11and lives in Singapore:
Percy Jackson and the Lightning Thief is about a dyslexic boy called Percy who goes to a boarding school where he meets and befriends a boy named Grover. During the school year, he finds out his real father is a Greek God. He is forced to go to a demigod summer camp called Camp Half-Blood with Grover. He meets other half-bloods including a girl named Annabeth, the daughter of Athena. That is where he receives his first quest: to find the legendary lightning bolt of Zeus. During the quest, he discovers that Grover is a satyr, half-human, half-goat. In the story, they fight a lot of legendary monsters like Medusa and Procrustes, meet gods like Hades and Ares. They even have to go to Las Vegas! I would recommend this book for readers that like mythology.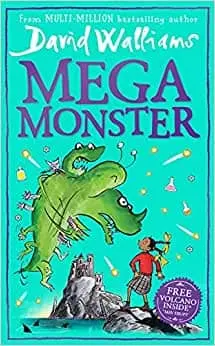 ISBN: 978-0008499723
Megamonster
The following review is from Jeremy who is aged 10 and lives in the UK:
I would describe this as a slightly silly book with a lot of fun characters. If you love Roald Dahl and books with a lot of jokes, I think you would really like this. The book is set at a place called the Cruel School and the main character is a girl called Larker who discovers a secret plot at the school involving her science teacher. My favourite part is when she has to escape from the megamonster and also I liked the illustrations and how funny the book is.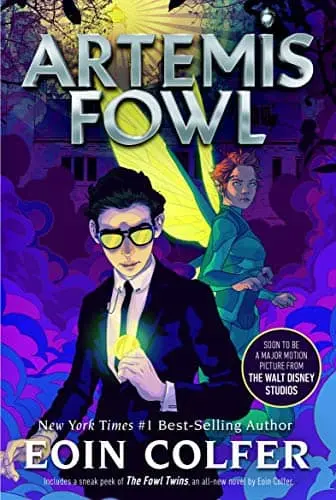 ISBN: 978-0786808014
Artemis Fowl (Book #1)
The following review is from Sandy who is aged 10 and lives in the Philippines:
This book is like a spy action film but in a book. The main character is called Artemis Fowl and he is 12 years old but also a genius and a mega-rich criminal. In this book, Artemis captures a fairy and there is a whole world of mythical creatures to discover. My favourite bit of the book is Artemis because he is a really interesting character and different from a lot of other characters in books because he's more of a villain than a good person.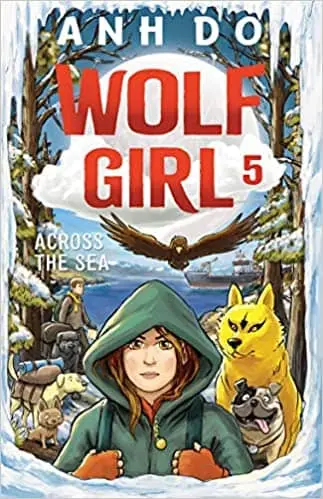 ISBN: 978-1760879044
Across the Sea: Wolf Girl 5
The following review is from Ann who is aged 9 and lives in Singapore:
I would describe this book as an amazing adventure between friends and animals. This is the 5th book I've read in the series and I really recommend that you start at the beginning because you get to know the characters better. In this book, Gwen and her pack are on a ship that is moving across the tundra. My favourite part of the book is how quick the story goes and that there are lots of dogs and animals in the book.